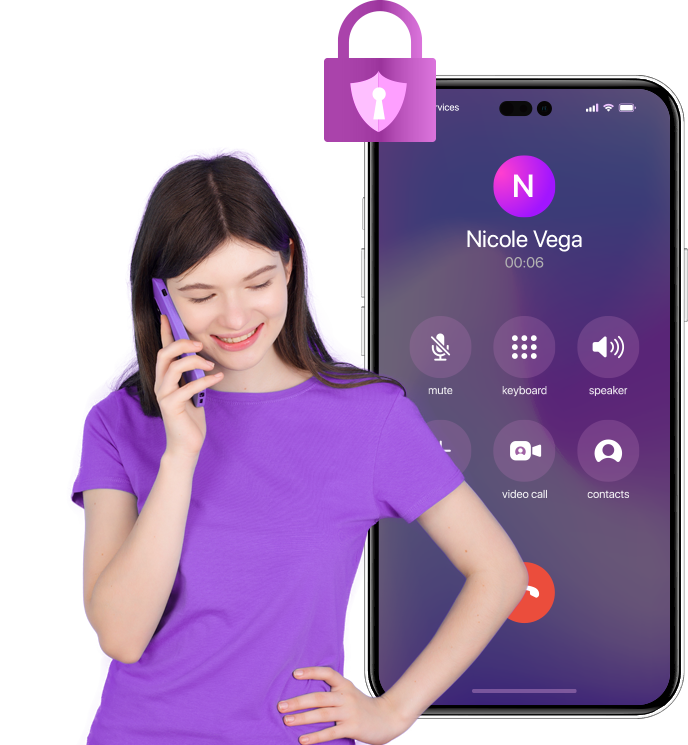 VIPSafetyFirst is a dedicated brand from conXhub, a cloud-based communication and collaboration platform. Our platform offers a core feature that allows users to add virtual phone numbers to their mobile phones, enabling them to make and receive calls from those numbers.
My name is Nicole, and as one of the Marketing Managers for conXhub, I personally understand the importance of safety and privacy. I have experienced abuse and harassment in the past, and I believe that having a service like conXhub would have given me peace of mind and more control over my personal information.
Siéntete segura al compartir tu número de teléfono con otras personas
It was this realization that sparked the idea of VIPSafetyFirst. As a brand solely aimed at women's safety, we are proud to offer a solution that gives women the ability to protect themselves in a world where their privacy and security are often at risk. Our service empowers women to take control of their personal information by keeping their personal phone number private, allowing them to feel safe and secure at all times.
Un número de teléfono VIP es la mejor solución para mantenerte segura
At VIPSafetyFirst, our mission is to provide women with the tools they need to protect themselves and their privacy in today's digital age. We understand that women face unique challenges when it comes to safety and security, and our service is designed to help them overcome these challenges and feel confident in their ability to protect themselves.
We are committed to providing top-quality service and support to all of our customers, and we believe that everyone deserves to feel safe and secure. With VIPSafetyFirst, you can rest assured that you have a trusted partner by your side, helping you navigate the challenges of today's digital world.